Bubble Courier Bags: The Perfect Solution For Securing Your Products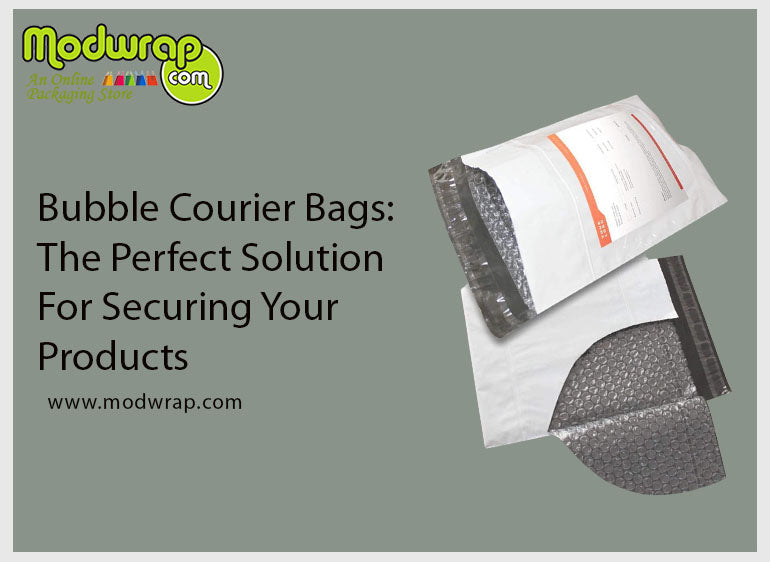 Have you ever been in a situation where you need to pack something fragile or delicate but don't want to use traditional packaging materials? Well, look no further than bubble courier bags! Read on to find out how these bags can make sure your products are safe and secure during transit.

Introduction to Bubble Courier Bags
Bubble courier bags are an essential packaging solution for businesses that need to secure and protect their products during shipping. These bags are made of a durable, puncture-resistant material that helps to keep your products safe from damage. They also feature a bubble wrap interior that cushions and protects your items from impact.

Where are they used?
Bubble courier bags are available in a variety of sizes to accommodate different products. They can be used for shipping small items like jewelry or larger items like electronics. You can also find bags specifically designed for fragile items such as glassware.

How to choose the best?
When choosing a bubble courier bag, it is important to consider the weight and size of your product. You will also want to choose a bag that has a good seal to prevent leaks. If you are shipping multiple items, you may want to choose a bag with multiple compartments to keep your products organized and protected. Moreover, you need to make sure to select such Bubble Courier Bags Manufacturer who can provide you with a premium quality product.
Benefits of Bubble Courier Bags
Bubble courier bags are the perfect way to secure your products during shipping. They are made of a durable material that will protect your products from damage and keep them safe from the elements. Bubble courier bags are also lightweight and easy to store, so you can keep them on hand for future use.

Types of Bubble Courier Bags
There are many different types of bubble courier bags available on the market, each designed for a specific purpose.
Finally, you'll want to consider the price of the bag. Bubble courier bags are very affordable, so you can get a lot of them without breaking your budget.